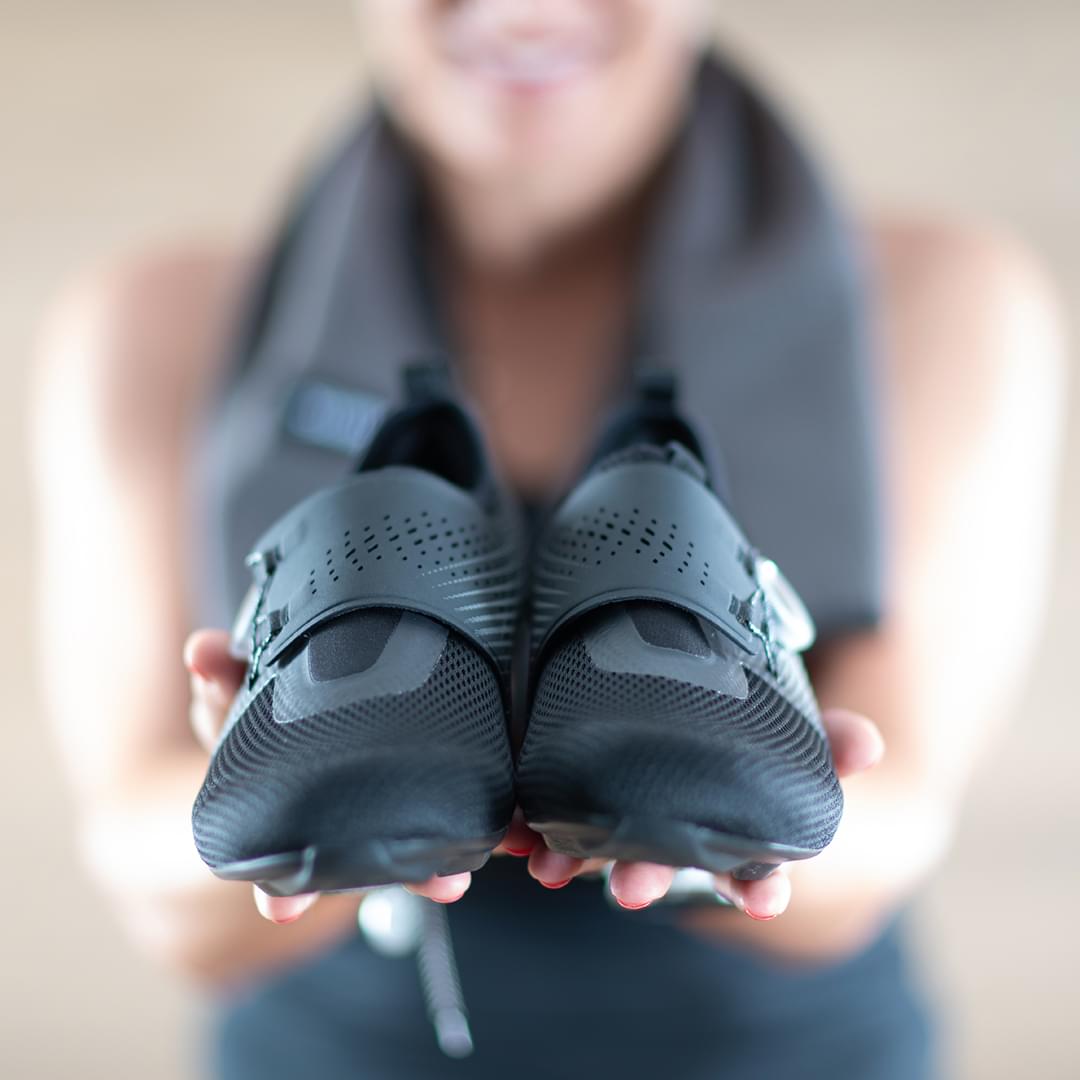 (Articles 8th, 13th, 14th and 21th of the RGPD)
Your privacy is important to us.
This website is part of Sociedade Comercial do Vouga, Lda., from now on, referred to as SC Vouga.
By using this site, you agree to the use we may make of the personal information we collect about you when you use it. This privacy notice explains how we use this information, describing the terms and purposes under which this treatment will be carried out.
About this Privacy Policy
SC Vouga respects your preferences regarding the collection and use of your Personal Data.
«Personal Data», refers to information relating to an identified or identifiable natural person («Data Subject»); a natural person who can be identified, directly or indirectly, in particular by reference to an identifier, such as a name, an identification number, location data, identifiers electronically or to one or more specific elements of the physical, physiological, genetic, mental, economic, cultural or social identity of that natural person.
SC Vouga respects your preferences regarding the processing of Personal Data it collects. This Policy ("Policy") lets you know how SC Vouga collects and uses your Personal Data, how it can control its use and describes our practices in relation to information collected on other Group sites that link to or refer to this Policy (such as websites, software applications, social media and electronic messages), as well as offline marketing and sales activities (collectively, "Communication Channels").
The Communication Channels may provide links to other platforms not belonging to the SC Vouga universe, managed by third parties. Therefore, we encourage you to check the general conditions of use and privacy policies of these websites, services, social networks or applications before providing your Personal Data, as this privacy policy only applies to this website. SC Vouga is not responsible for those websites, services, social networks or applications managed by third parties to which the links of our communication channels may refer.
What information do we collect about you?
We collect information about you when you fill in the contact form available on our website. We also collect information from you when you voluntarily subscribe to our newsletter, access the reserved area of ​​our website, as well as when you contact SC Vouga through the contacts provided on the website.
The personal data collected are those necessary for the purpose for which you contacted us, processing data such as name, address, telephone number, email address, subject, NIF (in the case of a commercial transaction) and the identification document (in the case of exercising a right). By making your personal data available, you are authorizing the collection, use and disclosure of the same in accordance with the rules defined herein.
We ask that you do not send or share with SC Vouga any sensitive personal information such as racial or ethnic origin, political opinions, religious or philosophical beliefs, or trade union membership, as well as genetic data, biometric data, health data or data relating to sex life or sexual orientation.
Website usage information is collected using cookies, but they do not specifically identify you, and the following data can be collected:
- IP adress.
- Geographic location.
- Information about the device that is accessing the website, namely browser type and version, operating system, screen resolution, preferred language, information contained in HTTP headers and agent version.
- The search engine you used to locate and access the website.
- Date and time of activity on the website, as well as web pages and content visited and clicked on.
It should be noted that this usage information does not deliberately identify you and if it exceptionally identifies you, it will be anonymized immediately.
By providing information, you are giving your informed and unequivocal consent that you consent to the processing of data concerning you in an automated way.
Some of the requested data are mandatory, they are identified, and the lack or inaccuracy of the answers given may compromise the service provided.
How do we use information about you?
The data collected is used to process your order, manage your account and, if you agree, send you by email information about other products and services that we think may be of interest to you.
We use the information collected from the website to personalize your next visits.
If you agree, we will send your personal information to the various SC Vouga companies so that they can offer you their products, services and updated information.
SC Vouga does not share your information for marketing campaigns with companies outside the group, nor does it transfer your Personal Data to a third country.
Although the information provided is generally treated as private at SC Vouga, the data collected will be used in accordance with the General Regulation for the Protection of Personal Data, throughout the processing process; it may, however, be necessary to transfer Personal Data privately to other bodies, namely the judiciary, and when processing your request, we may send your data to and also use information from credit and fraud prevention agencies. .
You have the right to file a complaint with a European Union Supervisory Authority regarding the protection of your Personal Data. SC Vouga will collaborate with the Control Authority by providing it with all the information requested by the latter, in the exercise of its powers.
The information collected on this website does not involve automated decision-making, including profiling.
This website does not make comparisons, interconnections or any other way of interrelating the registered information.
Because your data may circulate on an open network, they run the risk of being seen and used by unauthorized third parties.
SC Vouga assumes no responsibility when, for reasons unrelated or unknown, an error, damage, dissemination or unauthorized access occurs as a result of the electronic data transmission that may occur between SC Vouga and the Data Subject.
SC Vouga only accepts registrations and requests for information from users who are at least 16 years old. SC Vouga's Communication Channels are not intended for underage users. If you know of any registration made by a minor, we would appreciate it if you let us know so that we can immediately remove the registration.
The recipients or categories of recipients of your Personal Data depending on the contact tool you use are the Marketing, Commercial, Content Management, Human Resources departments and the Internal and External IT Systems Technician. We will share your personal data with your consent or, as necessary, to complete any transaction or provide any service you have requested. We also share data with affiliates controlled by SC Vouga and subsidiaries; with vendors working on our behalf; when required by law or to respond to legal process; to protect our customers; to protect lives; to maintain the security of our services; and to protect property rights or SC Vouga.
Marketing
We would like to be able to send you information about the products and services of the SC Vouga company that may or may be of interest to you. If you have previously given your consent, you can always choose to unsubscribe. You have the right at any time not to allow you to be contacted for marketing campaigns through the email address rgpd@scvouga.pt or, alternatively, through the postal address Apartado 7 - EC Águeda, 3754-909 Águeda.
By subscribing to our newsletter, through the subscription form available on the website, you agree to receive our emails, whose main purpose is to send you news, information, publications and promotions of SC Vouga services and products. This subscription is not mandatory and can be canceled at any time.
SC Vouga newsletters may, for statistical purposes, contain a single "pixel" that allows you to know if they are open and check the clicks through links within each newsletter.
The user always has the possibility of deactivating the sending of the newsletter through the email address rgpd@scvouga.pt or, alternatively, through the postal address Apartado 7 - EC Águeda, 3754-909 Águeda.
Access and correction of your information
We want to be sure of the accuracy and reliability of the information we hold about you.
We trust the User to provide us with accurate and complete information and to update the data in relation to any change in the information provided.
User rights and data retention times
The User has the right to withdraw his consent to the processing of personal data concerning him at any time, without compromising the lawfulness of the treatment carried out on the basis of the consent previously given. You may also request SC Vouga access to your Personal Data, its rectification or erasure, as well as the limitation of treatment with regard to the User. The user can also oppose the treatment, exercise the right to data portability, as well as request a copy of the information we have about you. If you would like to request a partial or total copy of the information held about you by SC Vouga, as well as exercise any other of your rights, please send us an email to rgpd@scvouga.pt or write to us at Apartado 7 - EC Águeda, 3754-909 Águeda.
The Personal Data necessary for the performance of the contract to which the User is a party, for the fulfillment of the legal obligations to which the Responsible for the Treatment is subject and those that are necessary for the purpose of the legitimate interests pursued by SC Vouga are not included in the previous point. .
If the requests made by the User are manifestly unfounded or excessive, namely due to their repetitive nature, SC Vouga, under the current legal framework, may demand the payment of a reasonable fee taking into account the administrative costs of providing the information or communication, or taking the requested measures or refusing to act on the request.
Without prejudice to legal or regulatory provisions to the contrary, Personal Data will only be kept for the minimum period necessary for the purposes that motivated their collection or subsequent processing after which they are deleted or, if it is in the interest of SC Vouga, processed for statistical purposes, anonymized, not being possible to identify its Holder.
The user's consent is required for the further processing of Personal Data for a purpose other than that for which the data were collected. Prior to this treatment, the Data Controller provides the Data Subject with information about this purpose and any other relevant information.
Cookies
They are small text files stored on your computer that serve to collect information about your device and information about your user experience. This information is used to record the number of visits made and to compile statistical information about website activity.
Types of Cookies depending on the entity that manages them:
- Own cookies: a cookie managed by this domain / website.
- Third-party cookies: a cookie managed by another domain/website.
- Persistent cookies: cookie information is permanently stored on your device.
- Session cookies: cookie information is not permanently stored on your device.
SC Vouga uses session cookies ("session cookies") and its own cookies ("first-party cookies") as well as third-party cookies ("third-party cookies"); does not use persistent cookies ("persistent cookies").
Types of cookies depending on the purpose of use:
- Technical cookies: are those that allow browsing through a domain / website, using the different options or services such as, for example, identifying the session, accessing restricted access areas and carrying out the process of a purchase order.
- Personalization cookies: are those that allow access to the domain / website with some predefined characteristics depending on a set of decisions made, such as the language used.
- Analysis cookies: are those that allow the monitoring and analysis of the behavior of users of websites to which they are linked. The information collected through such cookies is used, for example, to measure website activity and create browsing profiles.
- Advertising cookies: are those that allow the most efficient management of advertising spaces based on criteria such as the edited content or the frequency with which the ads are displayed.
- Behavioral advertising cookies: are those that allow the most effective management of advertising spaces. These cookies store information about the user's behavior, obtained through the continuous observation of their browsing habits, allowing the development of a specific profile to display advertisements based on this.
SC Vouga uses Technical Cookies, Personalization Cookies, Analysis Cookies and Behavioral Advertising Cookies; does not use advertising cookies.
Information regarding cookies is controlled and accessed by the website owner.
Cookies used by SC Vouga:
| | | | | | | |
| --- | --- | --- | --- | --- | --- | --- |
| Cookie name | Purpose | Retention time | Domain | Holder | Party | Cookie type |
| PHPSESSID | Preserves user session state across page requests. | 1 session | scvouga.pt | scvouga.pt | 1st | Technical |
| lang | Preserves the user's selected language version of a site | 1 year | scvouga.pt | scvouga.pt | 1st | Personalization |
| _ga | Registers user identification to obtain statistical data about the visitor on the website | 2 years | scvouga.pt | google-analytics.com | 1st | Analysis |
| _gat | Used by Google Analytics to limit request rate | 1 session | scvouga.pt | google-analytics.com | 1st | Analysis |
| _gid | Registers a unique ID used to generate statistical data about how the visitor uses the website | 1 session | scvouga.pt | google-analytics.com | 1st | Analysis |
| collect | Collects data about the visitor's device and behavior | 1 session | scvouga.pt | google-analytics.com | 3rd | Behavioral advertising |
| NID | Registers a unique ID that identifies a returning user's device, the code being used for targeted ads | 6 month | scvouga.pt | google.com | 3rd | Behavioral advertising |
In accordance with the information provided above, as a user, you expressly consent to the use of the aforementioned cookies for the purposes set out for each of them.
Specific information about Google Analytics third-party cookies can be obtained via https://developers.google.com/analytics/devguides/collection/analyticsjs/cookie-usage and from the AddThis service via http://www.addthis .com/privacy. Clarifications about other third-party cookies can be obtained by consulting the respective privacy pages.
You can obtain more information by visiting www.aboutcookies.org or www.allaboutcookies.org.
You can configure your browser not to accept cookies and the websites mentioned above will explain how you can remove them. However, the non-acceptance of cookies may result in the incorrect execution of some features of the website.
None of the cookies used are essential for the use of the website, for a particular functionality or for the improvement of website performance. However, the non-acceptance of cookies may result in the incorrect execution of some features of the website.
The use of cookies by SC Vouga has the purpose of analyzing the use of the website, allowing you to have a problem-free browsing experience; at no time do we collect Personal Data through cookies.
Cookies will not be used for any purpose other than those mentioned in the previous point.
Security
SC Vouga applies appropriate technical and organizational measures to ensure a level of security appropriate to the risk of keeping Personal Data on file and during its transmission.
SC Vouga has a computer system capable of resisting, with a given level of trust, accidental events or malicious or illegal actions that compromise the availability, authenticity, integrity and confidentiality of the Personal Data stored or transmitted, as well as such as the security of related services offered or accessible through these networks and systems.
Contacts
The person responsible for the treatment of this website is SC Vouga and it can be contacted through the email address rgpd@scvouga.pt or, alternatively, through the postal address Apartado 7 - EC Águeda, 3754-909 Águeda.
The Data Protection Officer (DPO) can be contacted via the postal address of the Data Protection Officer or, alternatively, via email rgpd@scvouga.pt.
If you believe that SC Vouga has not adhered to this statement, have any questions about our privacy policy or the information we have about you, please contact us at rgpd@scvouga.pt. We will respond to inquiries within 30 days.
Changes to this privacy notice
Our privacy policies are regularly reviewed and any changes will be posted on this website. Last update is October 31, 2018.