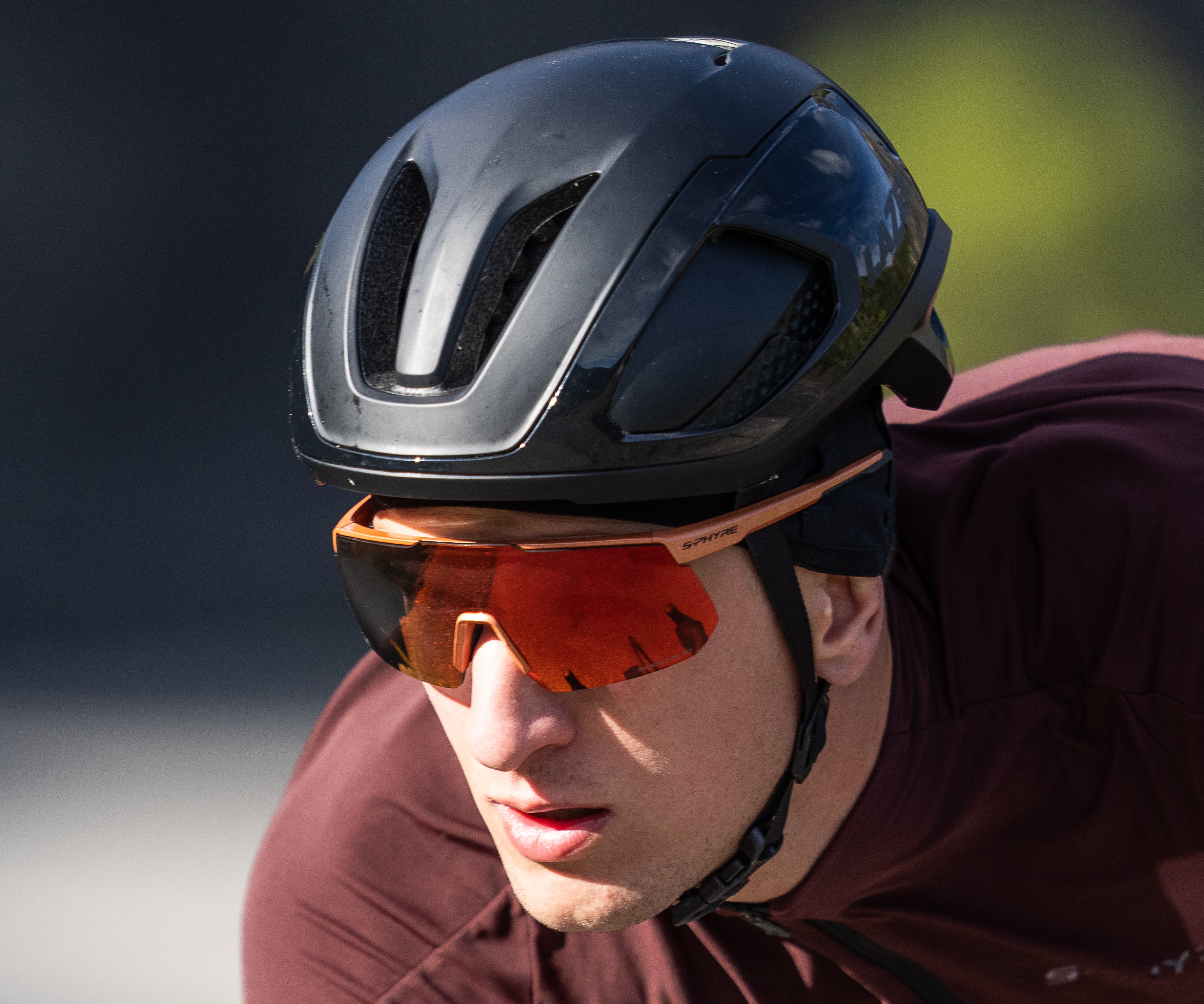 Shimano Introduces Two Newly Redesigned Eyewear Models for 2023
Shimano introduces the newly redesigned S-PHYRE and AEROLITE eyewear models. Featuring RIDESCAPE lens technology that emphasizes colors and highlights surfaces across different types of terrain, the S-PHYRE and AEROLITE are purpose-built to enhance your riding experience. At the premium end, the new S-PHYRE features an all-new magnetic lens system for quick and easy lens changes, while the AEROLITE brings exceptional visual performance, RX-CLIP compatibility, and modern style at a modest price for the everyday rider.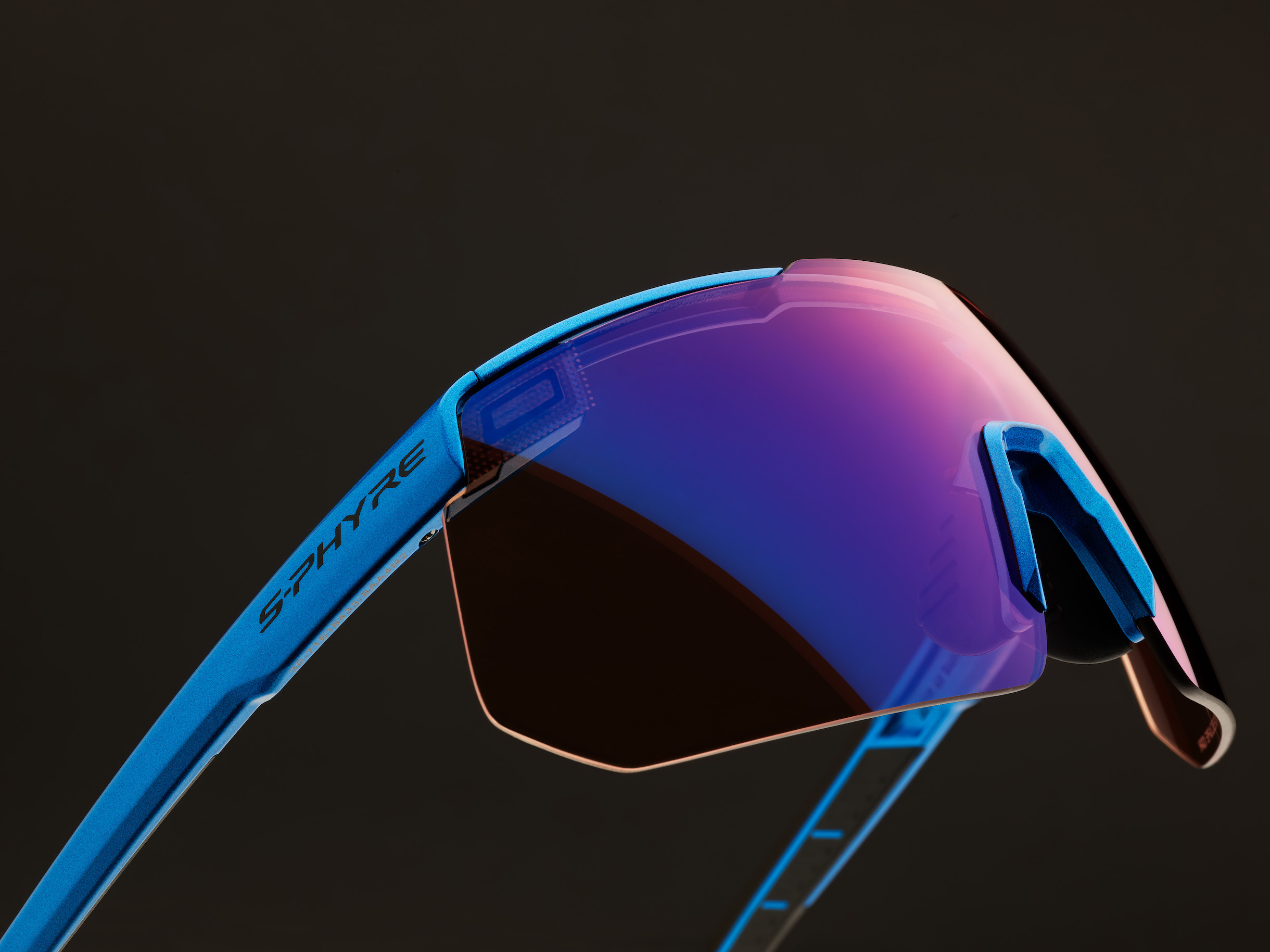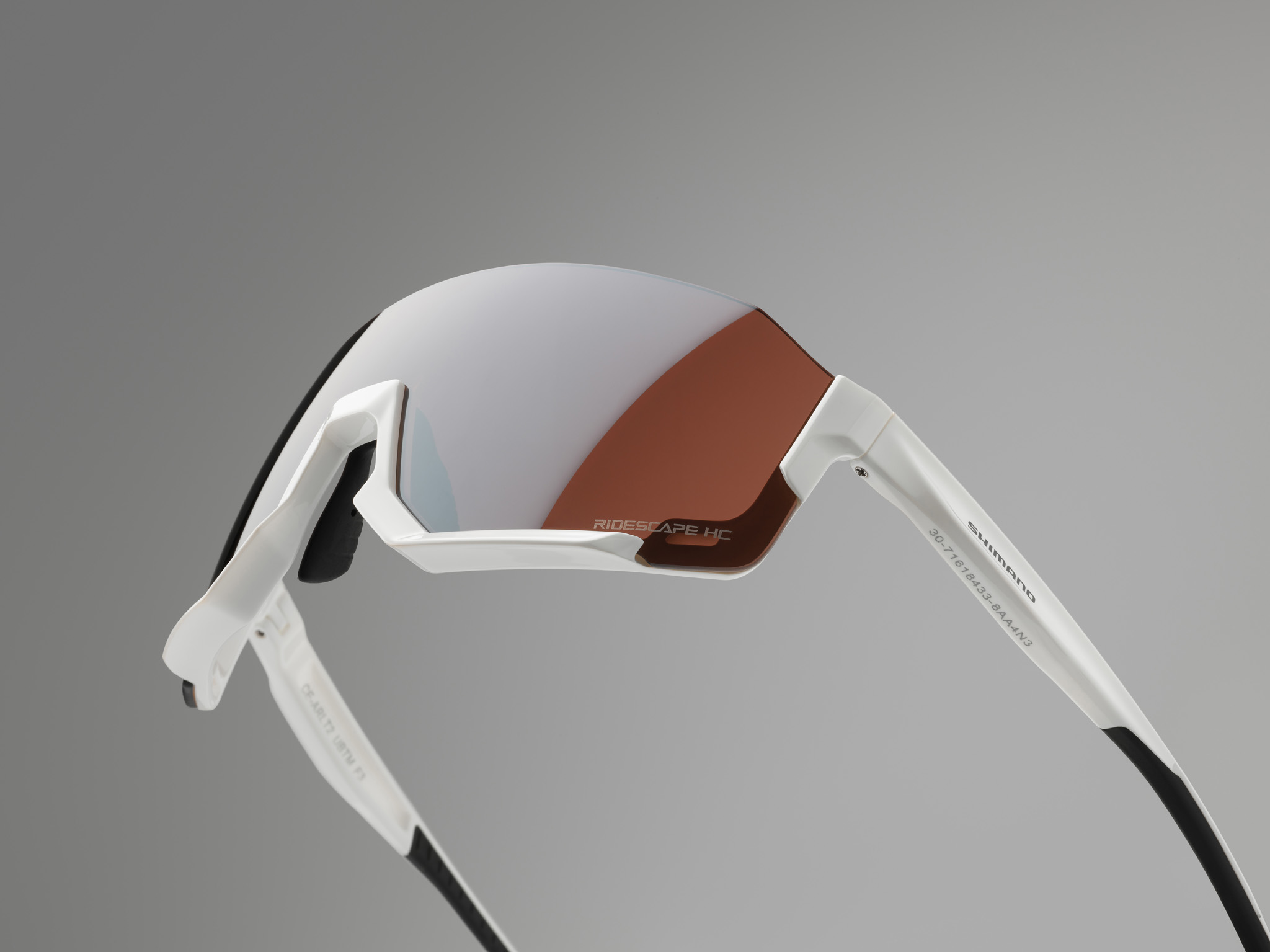 RIDESCAPE Lens Technology
SHIMANO's proprietary RIDESCAPE lens technology offers six lens options that are tuned for different riding conditions and terrain types. From extremely sunny days on the road to riding through mixed shadows on a forest trail, or chasing the dimming light of an evening gravel ride, RIDESCAPE transmits the right amount of light to boost visibility. Details that would normally be washed out, dull, or flat become more clearly defined, vibrant, and vivid.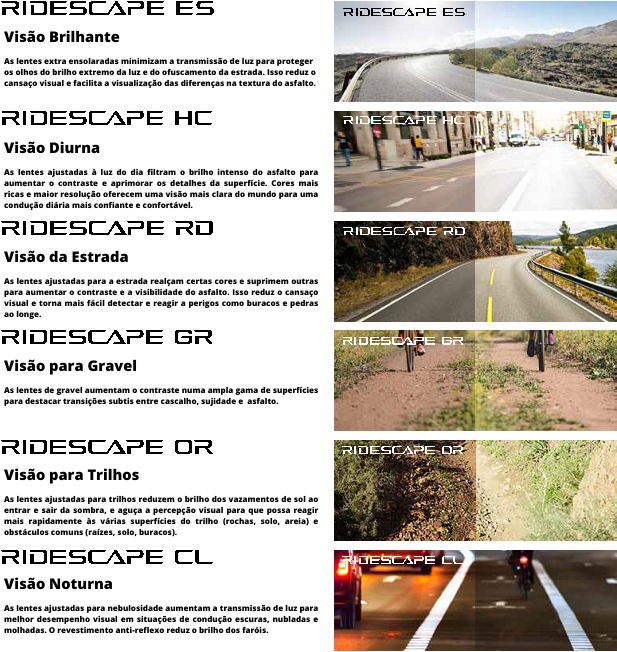 S-PHYRE Eyewear
Second-generation S-PHYRE eyewear features a straight upper rim with aerodynamic and foldable temples wholly integrated with the rim and lens. The radiused temples have a non-slip pattern for a secure fit and enduring comfort.
The new magnetic lens system makes changing between and wiping clean Shimano RIDESCAPE lenses faster and easier than ever. Available in a range of colors and lens options, the S-PHYRE is ready to hit the road, trail, or gravel in style.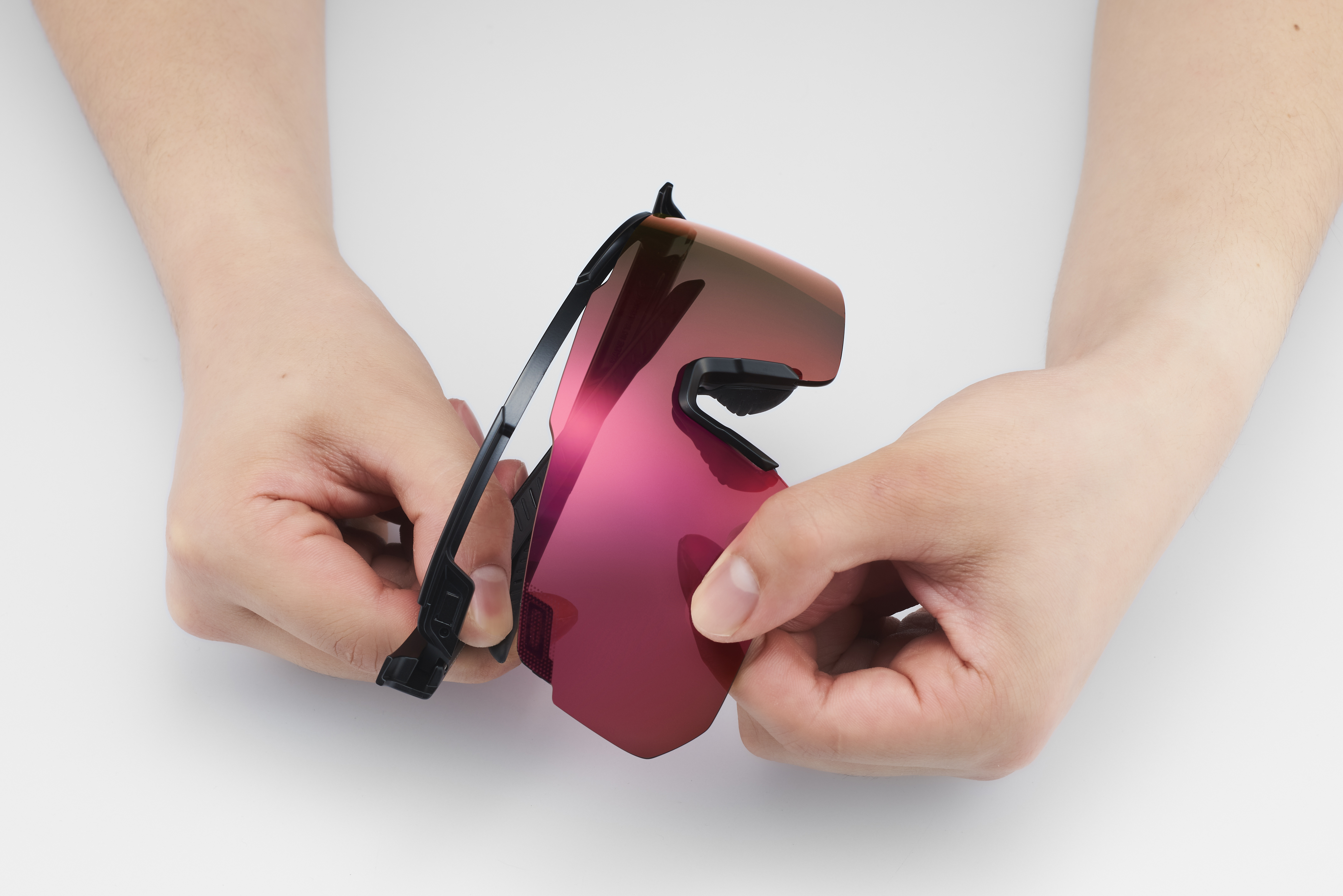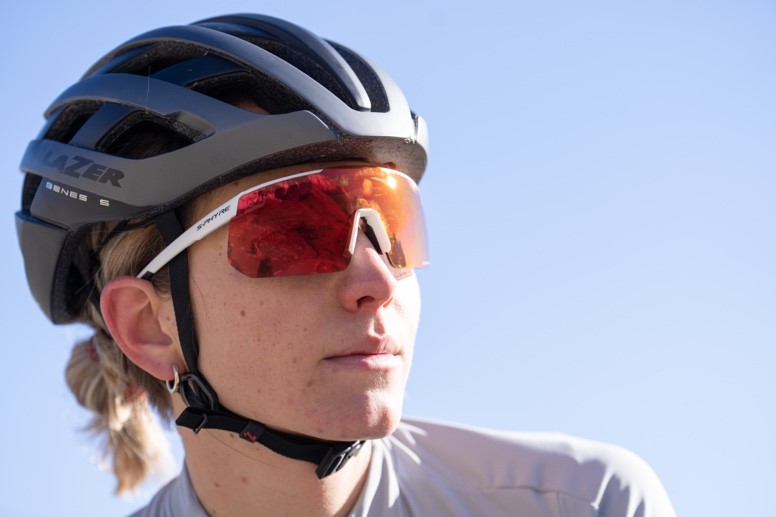 Frames: Matte Black, Matte Extra White, Metallic Red, Metallic Orange, and Metallic Blue
Weight: 29.3g
Lenses: RIDESCAPE ES, RD, OR, and GR
Spare Lens: RIDESCAPE CL
Magnetic Lens System
AEROLITE Eyewear
Worn by top contenders at World Cup cyclocross races this season, the new AEROLITE glasses live at the crossroads of function and fashion. They feature Shimano's premium RIDESCAPE HC lens that boosts contrast and sharpens surface details. The half-rim frame design delivers protection without obstructing the field of view and offers a stylish new look even the pros appreciate.
Additionally, the AEROLITE frame was codeveloped with RX-CLIP, making it easy to add a prescription lens to the frame. The RX-CLIP attaches quickly and securely over the adjustable nose piece for a clear view of the road ahead.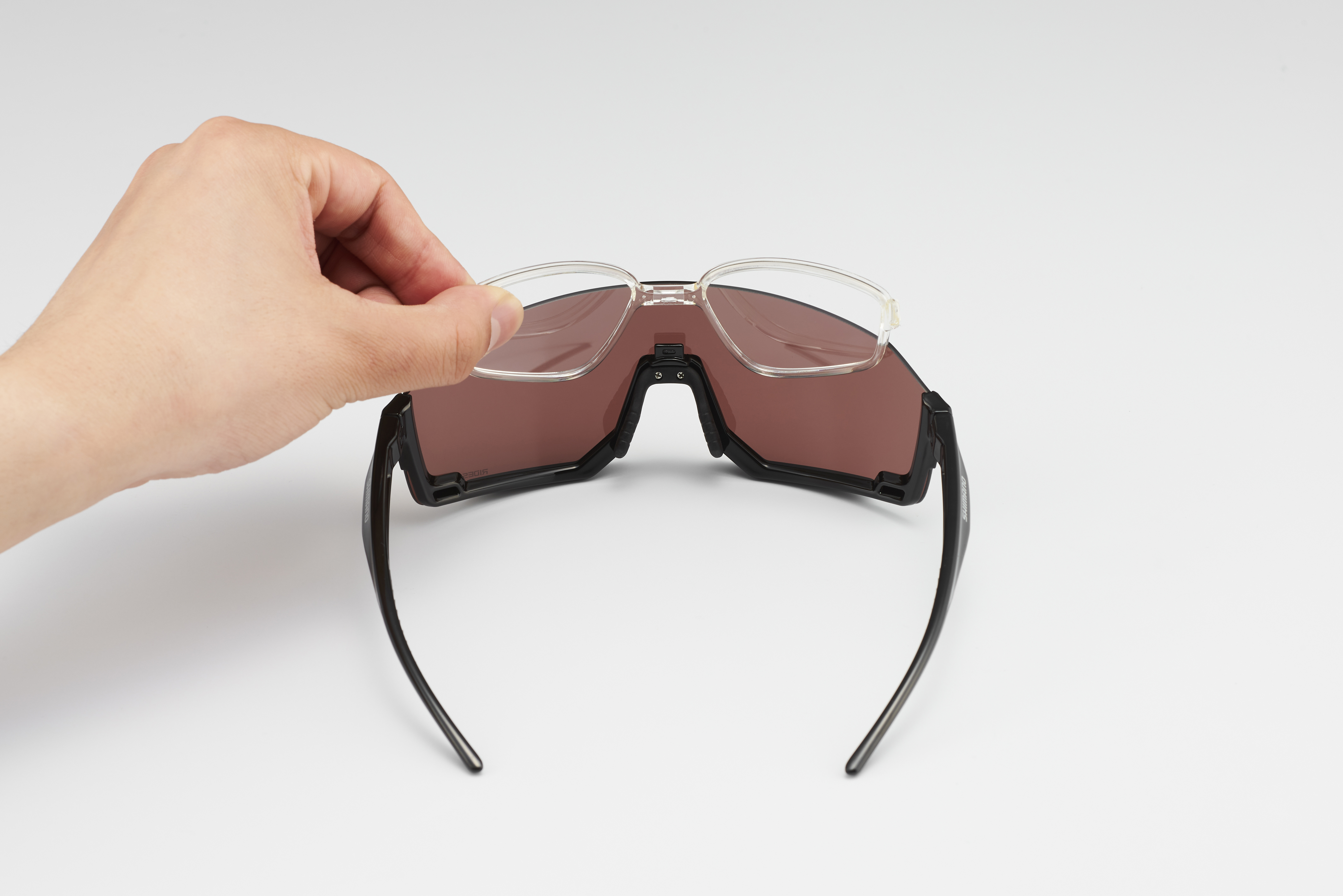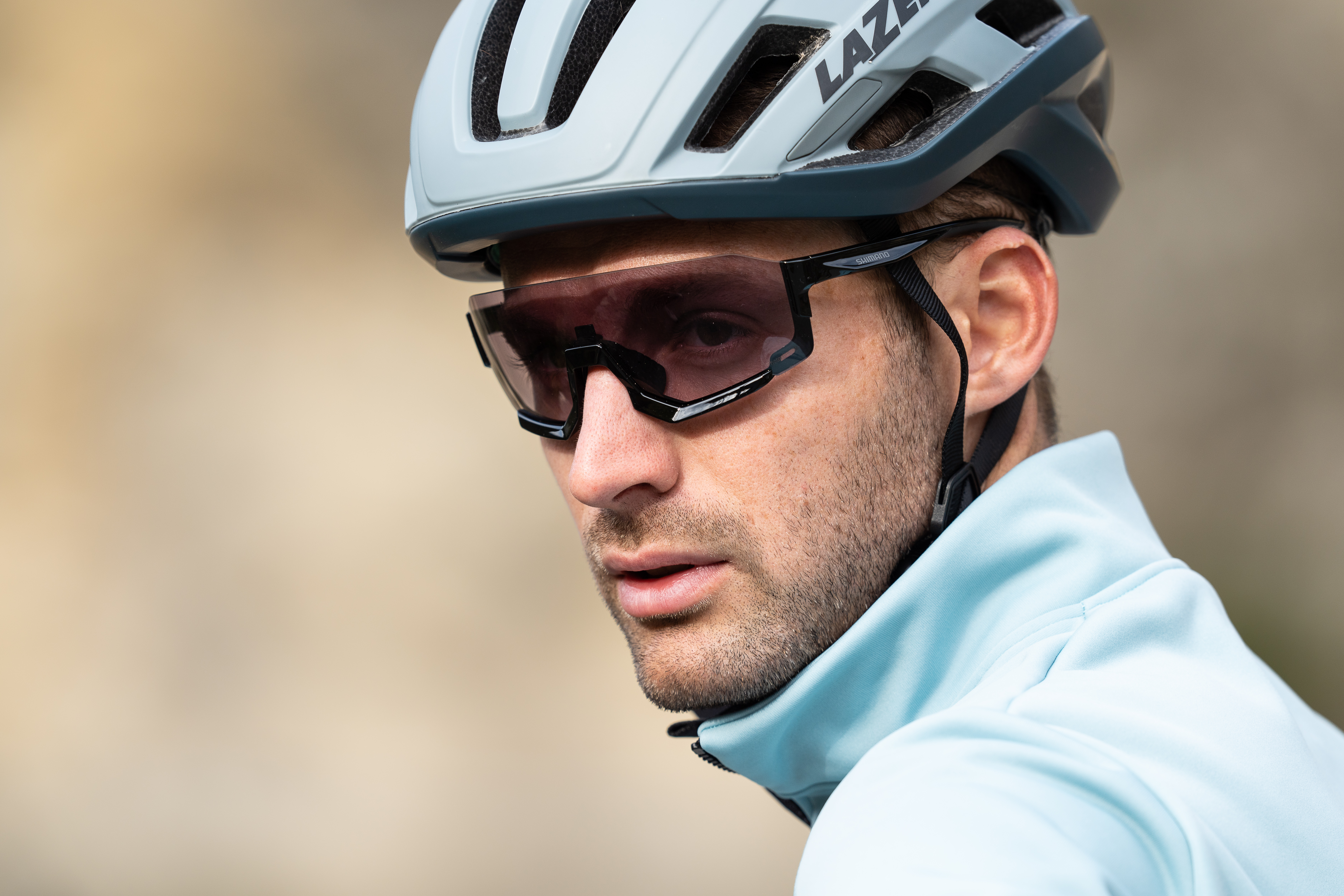 Frames: Black, White, Metallic Red, Matte Metallic Blue, Moss Green
Weight: 26g
Lens Options: RIDESCAPE HC, Photochromic Gray
Now available at retail stores. For more information click HERE.